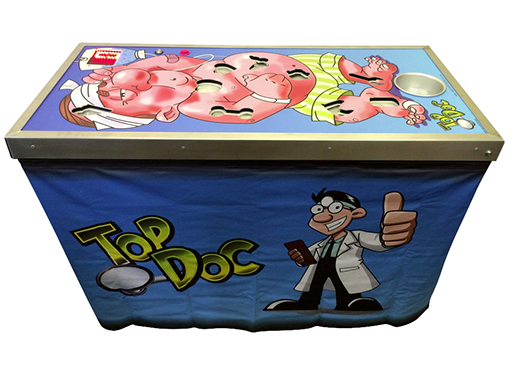 Top Doc Game
This single player game is a perfect all rounder, it is suitable for all ages and fit's in the most compact of areas.
Perfect for an exhibition attraction, entertainment at an event or just for some fun. A player must remove all the body parts from the patient while the timer is ticking, if a part touches the body whilst been removed it will automatically drop for the player to try again.
This is electromagnetic so there is no way of cheating! Each time a part touches the body the game will make an alarm alerting the player.
This is a modern take on the original Giant Operation game, we are lucky to have this available to hire too if your looking for more retro games!
~ ITEM Not available for PICKUP
~ Add on item only cannot be rented alone