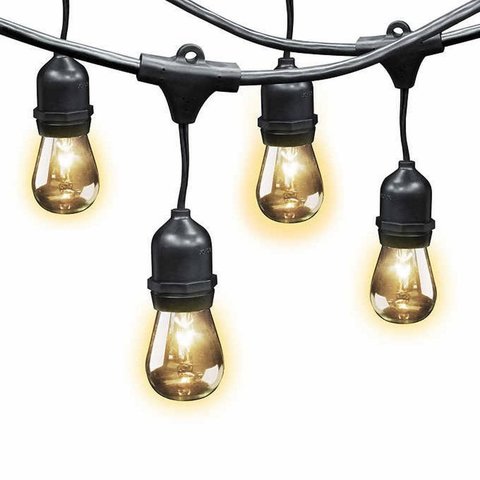 48' Hanging Lights
String lights warm up any outdoor/indoor space. Relax with Deneve outdoor lights or inspre a vibrant atmosphere to any party with these beautiful globe lights strings.

Each strand of 24 Globe lights string has end-to-end connections, Total Length: 48 feet. Bulb Spacing: 12 inches. Lead Length (on both ends): 6 inches. New 6" lead length allows multiple strands to be connected while maintaining 12" bulb spacing throughout the run. 5W per bulb, 125W per string. 110V Power

UL Listed & ideal for general indoor/outdoor lighting applications!